A little bit about us...
Caelicolae Health & Beauty Spa was initially located in premises on Commercial Road in 1991, and we are proud to say that we still have many of our original clients using our services today.
After growing and successfully establishing a presence as Hereford's premier beauty salon, by October 1998 it was time to expand, and Caelicolae moved to its present location in Church Road, Tupsley. Here you will find a relaxing salon environment located out of the city centre, where our clients can park freely.
We pride ourselves on using the very latest products, combined with highly trained, skilled therapists to deliver the most advanced treatments available today
The location of the salon enables you to park freely, reducing any stress from parking time restraints. Clients can arrange to visit during their lunch breaks or after work, as we are open until 7.00pm most days.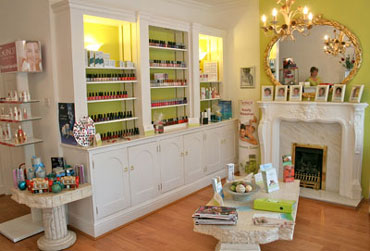 • We offer free consultations where we can advise you of the treatments that are most beneficial to your individual needs.
• Treatments are tailored to suit your requirements, but should this be more than we quote for and incur an additional charge, you would be notified prior to commencement.
• We take your privacy very seriously and adhere strictly to the data protection act of 1998.
• In order to maintain our ethos of caring for our clients in an atmosphere of peace and relaxation, and due to safety issues, we kindly request that children are not brought to the salon, unless cared for by a responsible person, as our staff are unable to take any responsibility for unaccompanied children.
• We kindly request that mobile phones are turned to silent during your visit to Caelicolae.
Clients can enjoy the benfits of free Wifi during there visit to Caelicolae.