Happy New year to all our clients. We start 2016 with Fabulous January promotions to uplift your mind, body and soul or deeply relax tired aching bodies! Follow the link..................
Amazing results continue as we work with Environ products and Skin Clinics. The 3 step regime of Feed, Fortify and Finish, is supported by an extensive skincare and makeup range.
Click on the Environ logo to go direct to see our new treatments
Caelicolae is offering the very latest beauty treatments in a lovely calming environment. Caelicolae Health & Beauty Spa is the perfect setting in which to unwind and pamper your mind, body and soul.
Our highly trained beauty therapists will be pleased to advise you on the latest treatments and products we offer. Whatever your individual needs are, we will always be pleased to give you a free consultation, offer advice, and ensure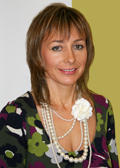 that you receive the very best treatment.
Look around our website to discover the extensive range of both pampering and highly effective treatments we have to offer, then to make an appointment or for more details please contact us on 01432 267591.

We look forward to seeing you, and we sincerely hope that your visit here will be a most enjoyable experience in the luxurious and serene surroundings of Caelicolae Health & Beauty Spa.
Nicola Palmes
MD