Caelicolae are excited to be working with this futuristic skincare range. Nicola has used these products for a year and can report that Environ is a scientific skincare range that makes pysical change within the skin. These products are based on active ingredients that give optimum skin health and contain maximum permissible levels of vitamin A.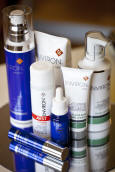 Scientific research has shown that Vitamin A has a corrective effect on the skin, smoothing, softening and protecting it from ultraviolet radiation and free radicals. It's most important function is to normalise the skin. it promotes the production of collagen and elastin, and improves moisture levels leading to healthy and younger looking skin.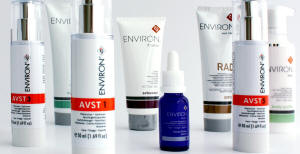 Caelicolae welcomes the opportunity to work with this superb and versatile range. Upon your initial consultation and before your environ journey starts, with your consent a before picture will be taken of your skin and then repeated at 6 and 12 months. So you may see for yourselves just how well your skin is looking at those stages.

Environ has the following Facial treatments directly linked to their skincare range. Click here to see what we can provide.